HBO
Night of too many stars
Night of Too Many Stars is a fundraising telethon for autism. It has been held every two or three years since 2003. The event was founded by Robert Smigel after learning that his son was diagnosed with autism.
Background
Deep Focus
The folks at Deep Focus were tasked to put up a one page site promoting the upcoming event 'The Night of Too Many Stars' being held at Madison Square Garden. The site was to promote upcoming talent, stream live the night of, and highlight the event once it was over.
The Result
Night of too many stars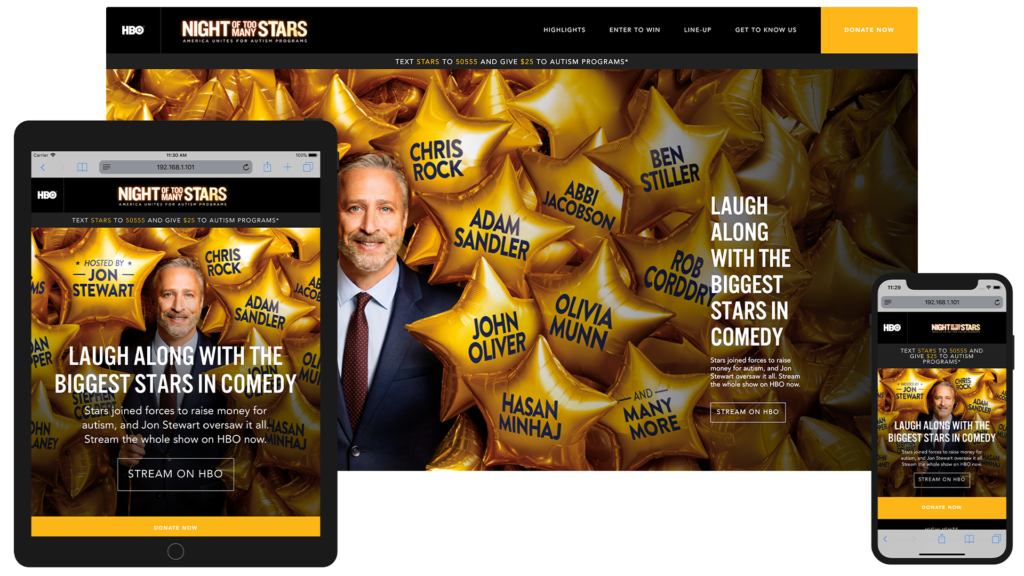 The Main Event
At Madison Square Garden
It was requested that I be present during the live production to help assist if something went awry. Everything went perfectly as planned. My task the for the night was to switch between three different versions of the site; a countdown to the show, integrating the YouTube Live stream, and reverting back to the original . Afterwards, HBO provided highlight videos which were added to complete the project.